Jump to Footer
Academic Programs
Undergraduate Degrees and Programs
Shippensburg University's School of Engineering offers six distinct Bachelor of Science programs, a Minor in Computer Science.
Our Computer Science, Computer Engineering and Software Engineering programs are accredited by ABET, Inc. Our Software Engineering program is one of only 26 accredited programs in the nation.
Ship is the only state university in Pennsylvania to offer degrees in: Civil Engineering (BS), Computer Engineering (BS), Electrical Engineering (BS), Mechanical Engineering (BS) and Software Engineering (BS).
Civil Engineering
The Civil Engineering program prepares graduates for careers in a variety of civil engineering professions. Following the department's mission of providing a balance between theory and practice, students engage the theoretical and conceptual aspects of the program with hands-on experience using state-of-the-art tools and techniques.
---
Computer Engineering
Computer engineers are actively involved in the development of the next generation of computers, smartphones, and tables. They are also involved in the development of computer systems for medical, automotive and industrial automation systems. The Computer Engineering program is designed to meet these needs.
---
Computer Science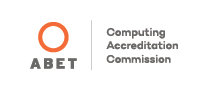 The Computer Science degree program is designed to introduce students to a wide range of problems and how to implement solutions to these problems as programs. With careful planning, our advanced undergraduate students can complete our MS in Computer Science with only one additional year of study.
---
Electrical Engineering
Students in the Electrical Engineering program will learn about the impact of engineering solutions in a global, economic, environmental, and social context. Graduates will have an ability to use techniques, skills, and modern engineering tools necessary for engineering practice, and will engage in life-long learning to continue developing their skills and knowledge of the practice.
---
Mechanical Engineering
The Bachelor of Science in Mechanical Engineering program prepares students for a wide variety of careers including the design and manufacturing of mechanical and, increasingly, electromechanical components and systems.
---
Software Engineering
Software engineers develop software applications while focusing on delivering quality software that meets the customers' needs. In addition to developing software applications, software engineers select and track the processes that will be used throughout the development of an application. The Software Engineering program prepares students to develop these applications.
---
Minor in Computer Science
Combining a Computer Science Minor with any other field is a great way to distinguish yourself and open new doors. People in every field need someone who can write programs and deploy technology for them.
The minor requires 23-24 credits:
MAT 225 - Discrete Math (4 credits)
CSC 110 - Computer Science I - Lecture (4 credits) or SWE 100 - Intro to Software Engineering (4 credits)
CSC 111 - Computer Science II (4 credits) or ENGR 120 - Programming for Engineers (3 credits)
CSC 310 - Design and Analysis of Algorithms (4 credits)
CMPE 220 - Computer Organization (4 credits)
One elective from CSC, CMPE or SWE at 300 level or higher
Graduate Degrees and Programs
Master of Science in Computer Science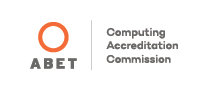 This broad program helps students pursue the discipline in more depth than an undergraduate degree. With foundation courses like Operating System and Algorithms combined with advanced courses in Software Engineering, High Performance Computing, and Data Visualization, graduates of this program will be able to lead software development in challenging applications.
Contact the School of Engineering
156 Mathematics and Computing Technologies Center
1871 Old Main Drive, Shippensburg, PA 17257
Phone:
717-477-1178
engineering@ship.edu