Jump to Footer
DISC GOLF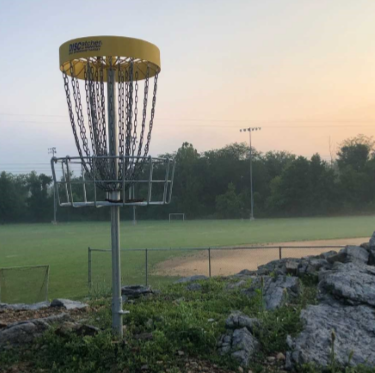 Shippensburg University's 9-hole disc golf course starts near Burd Run Pavilion, runs throughout the Student Recreation Complex, and concludes outside Seavers Hall.
Interested in playing 18 holes?
Continue play with another 9 holes at Papa Jack's Disc Golf Course, located just off-campus at Shippensburg Township Park. Use the path leading from the R-3 parking lot to the Cumberland Valley Rail Trail. Turn left on the trail and cross the bridge to enter the park.
BASIC RULES OF PLAY:
Disc golf is played with similar rules to traditional golf, with the goal of completing the game in the least number of throws.
Each hole begins at the designated tee and subsequent throws are made from where the disc comes to rest.
Signage posted at each tee indicates hole distance and par.
Hole is finished when disc is supported by chains or basket.
Player farthest from the target throws first.
Lowest score from previous hole tees off first.
A run up and follow through are always allowed, except within 10 meters of the target, which is considered a putt.
On fairway, throw from a spot in line with the target and within 12 inches behind where the disc landed.
Allow faster groups to play through.
Pedestrians and other campus users have the right of way.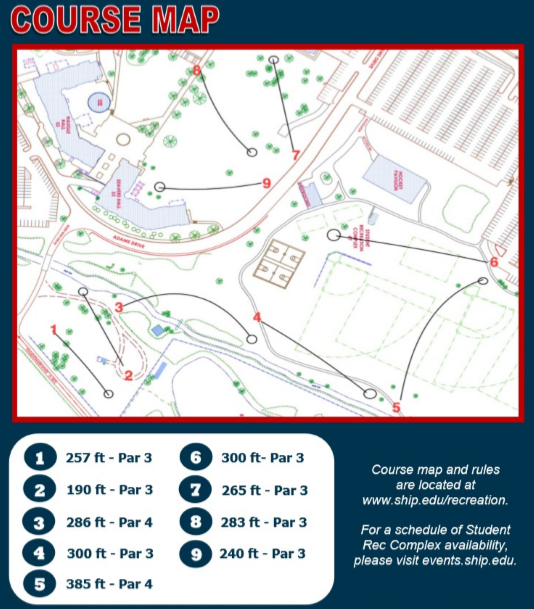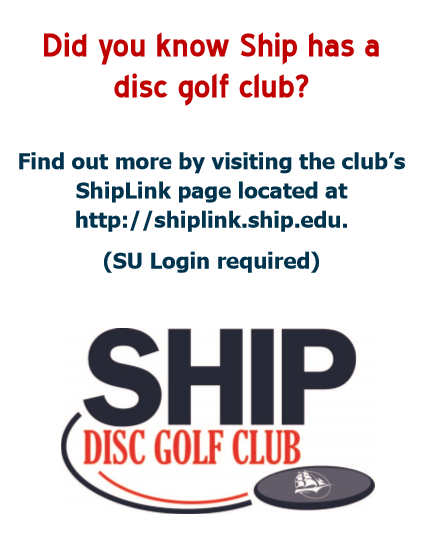 Contact the Department of Recreation
Rec Hotline (Facility & Program Schedules): 717-477-1561
Phone:
717-477-1755
rec@ship.edu