Jump to Footer
Remote Technology Support
Click below to download the QuickSupport app so that a Technology Help Desk representative can assist you.
Please note that this does NOT establish a new support incident. Please use this app only when directed by a technician.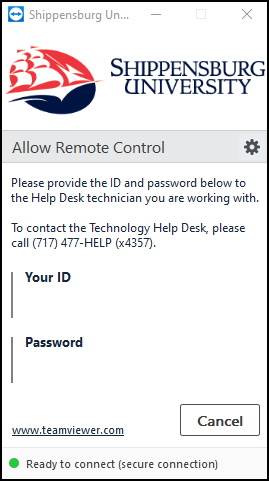 After your download completes, please launch the TeamViewerQS app by double-clicking the file from your downloads. Provide the ID and password to your support technician.
Using a Chromebook? Add the Chrome Remote Desktop support app.